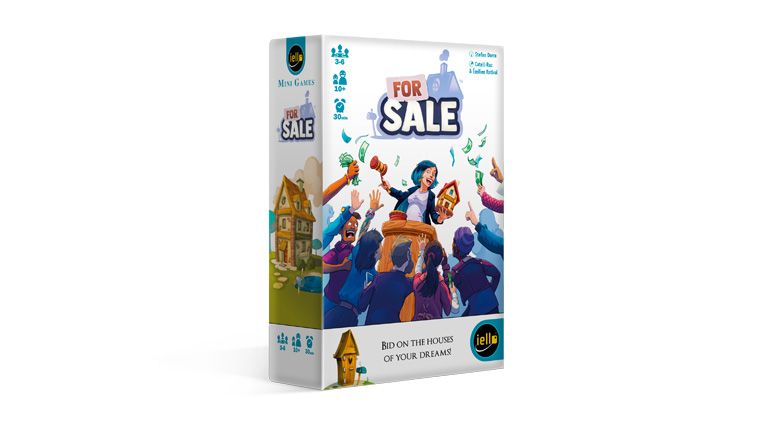 For Sale
30+ minutes
3 - 6 players
Age 10+
Re-discover one of the greatest bidding games! For Sale is an accessible and yet stragegic game, a major piece that rightfully belongs to the mini games collection: GREAT games in small boxes (Schotten Totten, Time Bomb…).
In 'For Sale', you are real estate agents. Your goal: buy houses for the least amount of money, then sell them and make huge profits! It'll be up to you to guess the value of the properties to get the biggest cheques!
The game can be divided in two separate phases:
Let's buy!
During the buying/bidding phase, as many houses as there are players are placed on the table. You have to overbid one after the other for the houses that are for sale in front of you. Each time a player passes, they get the smallest card of the lot and get half of their money back. The last player gets the biggest card, sure… but also loses all their money!
Once this is over, new houses are revealed until the deck is empty.
Now let's sell!
You then have to sell the houses you obtained in order to earn a large added value.
This time, cheques are revealed (as many as the number of players) in the middle of the table.
Estimated time of arrival late Q4 2020.