Hotel Tycoon
60+ minutes
2 - 4 players
Age 8
In Hotel Tycoon players build hotels and move their airplane pieces around the board. Each time a player lands at an opponent's hotel, they must pay a cost to stay there.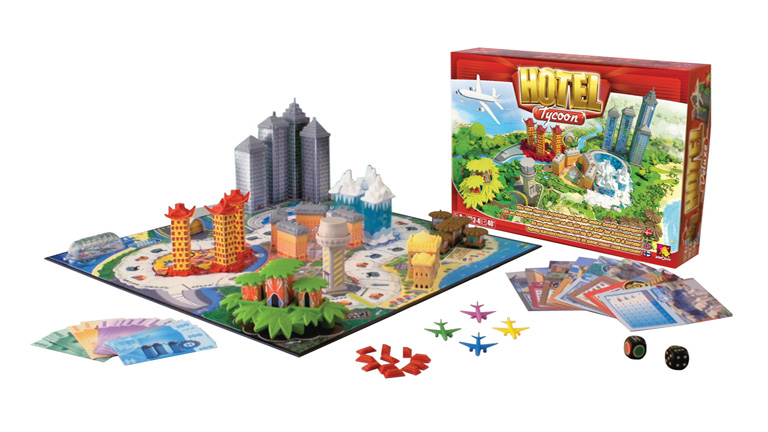 The size and luxurious-ness of the opponent's hotels decides how expensive it is to stay there each day, and a die roll decides for how many days you have to pay for. If you can't pay for your stay, you must auction off your properties. The goal of the game is to be the last player on the board at the end of the game. You are knocked out of the game when you no longer have any cash or properties.
Hotel Tycoon is for people who enjoy games such as monopoly, but want a new spin on it. The game components are engaging and include large cardboard hotel buildings as well as a large tile for the Recreational area.